About Us
Mountfield Group Plc consists of 3 businesses and provides construction support and property services to both the private and public sectors. The Group's principal activity is the construction and internal fit out of Data Centres for the IT industry.
The groups combined activities comprise the following: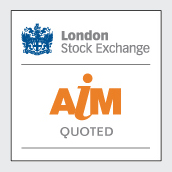 Design and installation of environmentally controlled Data Centres.
Builderswork packages on commercial IT facility buildings.
Installation of specialist Access Flooring to Data Centres, disaster recovery centres and commercial office buildings.
Fitting out and refurbishment of commercial office buildings, hospitals and education facilities.
Design & Build projects
Specialist bespoke hard flooring finishes including timber, stone and ceramics.
Principal Contracting
Site assembly for residential and commercial developments.
The Directors have created a group which provides a range of specialist construction support services to both the private and public sectors and to deliver value to shareholders by cross selling those services to clients within the Group. In pursuance of this strategy, the Directors intend to acquire other well-run companies which will enable them to extend the range of such services, as well as exploiting the opportunities presented by its reputation in the various sectors in which it operates.